New Look, Same Great Product!
The Pelican Store Will Soon Be [The Case Store]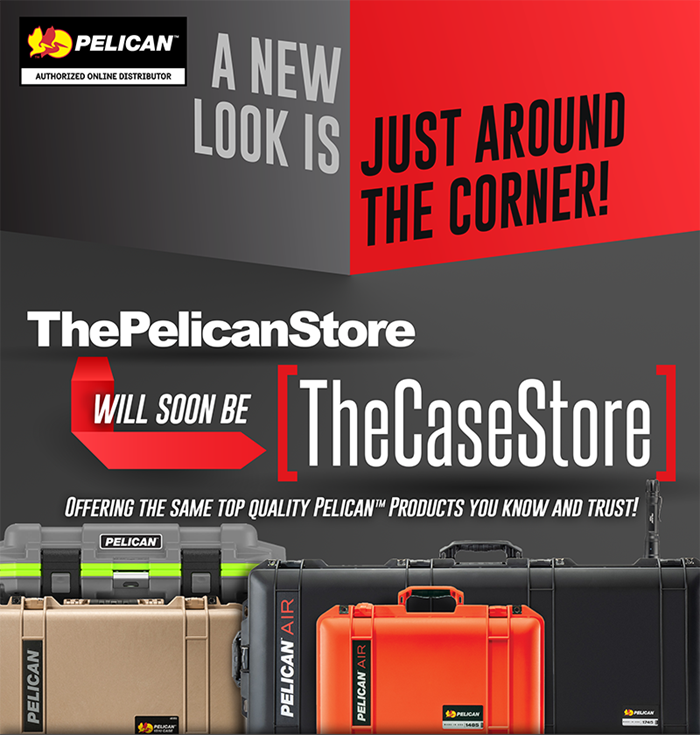 The Pelican Store, a name that has risen to be one of the top Pelican™ Dealers in the Midwest, is changing it's look! 2019 will mark our 10th year of bringing you the highest quality cases, lighting, coolers and bags with unmatched service. Our warehouse and production facilities have grown from 3,000 sq.ft. to over 15,000! We now offer more custom services than ever before, including Custom fabricated interiors crafted from a wide variety of quality foams, silk screening services and in-house custom label printing.
2019 will also be the year we launch our exciting re-brand, The Case Store! The new look will better reflect our offerings and help position ourselves as your "one-stop-shop" for your protective case, and rugged lighting needs. At this time, we have no plans to expand our offerings beyond Pelican™ Products as we feel it is the commanding name in the industries it serves. There simply is no better way to protect your valuables from the elements than in a Pelican Case!
Over the next few months, our customers will notice a slight change in branding, but no change in the quality products and services we provide. Our new Website will be www.thecasestore.com and will offer new functionality enhancements to foster a better user experience.
We're incredibly proud of the work that we do and we are thankful for the employees and customers that have accompanied us over our years of growth.
As always, if you have any questions, please send us an email at contactus@thepelicanstore.com. Until then, keep an eye on The Pelican Store as we continue our growth and continue our campaign to be your source for quality Pelican™ Products!